X
Nicholas Clark, PhD, MSc, MCSP, MMACP, CSCS
X
Knee Consultant Physiotherapist
Lower Limb Injury Prevention & Rehabilitation Consultant
Physiotherapy Extended Scope Practitioner
Clinical Specialist Sports & Military Physiotherapist
Certified Strength & Conditioning Specialist
X
E-Mail Contact Details:
enquiries@integratedphysiotherapy.com
X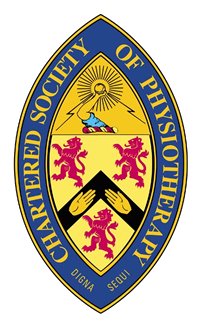 X
X
X
I first became interested in the human body more than 20 years ago after I completely dislocated my left acromioclavicular joint playing football on a cold, rainy Sunday morning in London.  I was immediately admitted to my local hospital and had two complex surgeries over two months.  After my first operation, I can remember laying in pain in my hospital bed, feeling afraid and wondering whether I would ever get the use of my arm back again.  It was then that I met a Physiotherapist for the first time.  She skilfully guided me through months of rehabilitation and helped me get back to full function.  Because I wanted to learn about what had happened to me, I got my hands on every anatomy and sports injuries textbook I could find.  And my interest in the human musculoskeletal system began.
Five years later, after I completed my Physical Education degree and qualified as a YMCA Gym Instructor and Personal Trainer, I began my Physiotherapy undergraduate studies.  I wanted to learn as much as I could as fast as I could.  I wanted to understand as best as possible what I was doing "to" a patient.  And I wanted to be confident that my treatments were as safe as they could be.  Then I started to go on my Orthopaedic and Outpatient Student Clinical Placements in London.  And I got very confused very fast.
I'd see two patients on the same Orthopaedic Ward who had had the same operation by different Surgeons, and the different Surgeons would dictate different rehabilitation programmes for the same operation. I'd have to be sure I treated the right patient with the right Surgeon's rehabilitation programme or I was in real trouble. In Physiotherapy Outpatients Departments I'd hear experienced clinicians disagreeing about how to treat low back pain, knee pain, and shoulder pain. Some of my Clinical Educators would tell me a low back, knee, or shoulder exercise was essential for a specific injury but then be unable to explain how it was thought to work, or, more specifically, why it was so important, other than to say that another clinician somewhere else in the World had said so. And so it became difficult for me to accept what I heard from a colleague or listened to in a presentation simply on face value alone. I'd keep an open mind and research things further myself.  I'd form my own opinion grounded in pathology, anatomy, biomechanics, and neurophysiology – in evidence-based practice.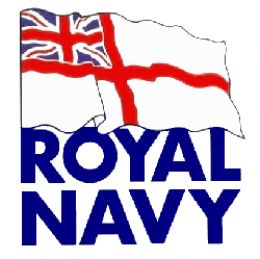 Since that time I've completed a Post-Graduate Diploma in Clinical Biomechanics and Applied Diagnostic Imaging, a Master's degree in Advanced Manual Therapy and Neuromusculoskeletal Rehabilitation, a Doctoral degree in Rehabilitation Science and specializing in Sports Medicine, and gained more than 15 years of clinical experience in the United Kingdom (UK) including work at:
Physiotherapy Department, Royal Free Hospital National Health Service (NHS) Trust
Haemophilia Department, St Thomas' Hospital, Guy's & St Thomas' NHS Foundation Trust
Physiotherapy Outpatients Department, Guy's Hospital, Guy's & St Thomas' NHS Foundation Trust
Musculoskeletal Physiotherapy & Orthopaedic Triage Departments, Queen Elizabeth II Hospital, East & North Hertfordshire NHS Trust
Saracens & England Rugby Academy, Saracens Rugby Union Football Club
British Army – 2nd & 3rd Parachute Regiments, Colchester Garrison Regional Rehabilitation Unit
British Army – Infantry & Armoured Regiments, Tidworth Garrison Rehabilitation Facility
Dance Performance Division, Integrated Physiotherapy & Conditioning Ltd
Sports Injury Division, Integrated Physiotherapy & Conditioning Ltd
Sports Performance Prediction Division, Integrated Physiotherapy & Conditioning Ltd
Occupational Performance Prediction, Integrated Physiotherapy & Conditioning Ltd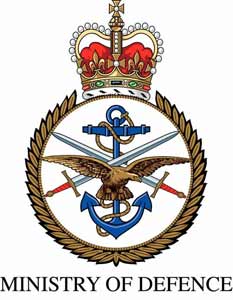 X
X
X
I've had the privilege of being a Visiting Lecturer and External Examiner to the long-standing MSc Manual Therapy and MSc Sports Physiotherapy programmes at University College London (UCL, UK) and King's College London (KCL, UK), and the BSc Sport Rehabilitation programme at the London Sport Institute at Middlesex University (UK).  I've also been invited to be a Content Consultant to Physiotherapy, Sports Rehabilitation, and Sports Medicine Master's degree programmes at the University of Hertfordshire (UK) and the University of Salford (UK), and have served as a Manuscript Reviewer for Physical Therapy in Sport Journal (UK), The Knee Journal (UK), the International Journal of Sports Physical Therapy (US), the Journal of Orthopaedic and Sports Physical Therapy (US), and a Research Grant Reviewer for the Physiotherapy Research Foundation (UK). Other roles I've been invited to fulfill have included being a Visiting Lecturer to the American College of Sports Medicine (ACSM), a Clinical Supervisor and Clinical Examiner for the Musculoskeletal Association of Chartered Physiotherapists (MACP, UK), and a Rehabilitation Consultant for the British Ministry of Defence (MOD).
X
And to share expert knowledge on the knee I've created two Knee Specialists' networking groups on LinkedIn, Sports Knee Specialists and Military Knee Specialists. Since September 2011, these free networking groups have grown to collectively have over 500 international members spanning six of the World's continents (Africa, Asia, Australia, Europe, North America, South America), including Physiotherapists, Sports Therapists, Athletic Trainers, Doctors, Surgeons, and Strength and Conditioning Coaches. These professional forums are for a continuously expanding Worldwide community of knee experts to share and contribute knowledge and experience in all aspects of knee injury prevention, injury rehabilitation, and performance optimization.
After more than 20 years of personal study and extensive real-world practical experience in the health and fitness industry, strength and conditioning, exercise science, Physical Education, Physiotherapy, Sports Rehabilitation, Sports Medicine, and published research, I've reviewed hundreds of textbooks and thousands of scientific and clinical journal articles.  I've tried and tested hundreds of different injury prevention and injury rehabilitation techniques and systems with thousands of patients and research subjects.  And figured out what really works and what doesn't in day-to-day practice with real people.  As a result, I've assembled the most up-to-date and useful research and effective practical techniques into every aspect of my work. And now I can show you how to quickly and easily implement cutting-edge scientific evidence, practical techniques, and clinical systems into your practice tomorrow, in a way that quickly gets you your best possible practical results while saving you time and effort, and rapidly increasing your patients' and clients' health, satisfaction, and success.
X